My teenage daughter is about to get her learners permit and she was saying "I will be OK, you will buy me the best car wont you dad" WRONG. That started me thinking like me all dads want the safest car for their kids with out paying the earth so what should you look for in a first car.
1) ABS Braking ABS stands for anti lock braking System – Safer when having to stop in a hurry
2) Drivers side air bags at the minimum –  Safer in a accident
3) Power steering. – Helps make driving and parking easier
4) 5 Speed Manual – You never know when the only option is a manual vehicle to drive
5) Make them pay for the Vehicle – They will be more incline to look after the vehicle if the money is coming out of their pockets
6) Don,t spend to much on the first car- they are learning and will make mistakes. Dents will appear from no where. Lean to drive with a older car and when the fender benders finish get a good car.
7) Have them do a defensive driving course – RAC is one company who runs them and in a panic situation could be the different between like and death.
8) Have the vehicle they are buying inspected before purchasing – You don,t wont to be buying a lemon. Did you know Autorite do inspection.
Now the only other thing to worry about what colour? Good luck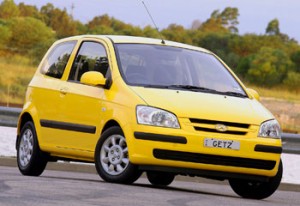 Some fun facts
The First Porsche sedan was a Studebacker . Porsche build a prototype Studebacker type 542 in 1952. It was never build it looked to weird.
The last vehicle produced the came out with a cassette player was a Ford USA. Up to the year 2011 as a optional extra. Who still has cassettes?
The First and second generation Honda CRVs come standard with a picnic table.
The most expensive production vehicle in Australia is Rolls- Royce Phantom starting a the tidy price of $809,000 to $ 1,019,000
The most expensive production vehicle in the world is a Lamborghini Veneno at a cool price of $ 4,5000,000
Well till next time
Darren The Bloger